Australia property investors return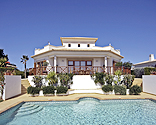 22 July 2009
Investor confidence in the Australia property market finally appears to be improving, following a slow 18 months for the residential sector.
Low interest rates coupled with improving yields at over 5% are attracting property investors, amid expectations that the Australian property market has bottomed out.
"I think we have seen some changes in the investor psyche," RP Data national director Tim Lawless told the press. "We are starting to see quite a steep upwards trend in investor numbers in the marketplace but coming from a very low base.
"When we start to see quite a steep trend like that, it really does mean that there has been a turning of the tide, and we are likely to see more investors flowing into the market from here."
Fresh data from the Australian Bureau of Statistics shows that the volume of investment property mortgages taken out in May rose by 2.4% in May, following a 2.7% rise in April.
Editor's comment:
"Cheap interest rates, more affordable property prices, a greater number of tenants committing to longer rental leases, and greater yields, means that the conditions for investing in the Australian property market are now favourable, which is why investor sentiment is improving.
"The recent improvement in the volume of first-time buyers purchasing property in Australia, thanks mainly to the extension of the first home grant, has helped the market improve. However, with the grant due to expire in October this year, the number of active first time buyers is likely to fall, which could see investors dominate the market again, especially with experts projecting that prices may appreciate by up to 20% across some parts of the country by 2012."