Australia property prices expected to rise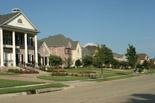 24 June 2009
Australia property prices will appreciate by close to 20% over the next three years, helped on by greater activity among first time buyers, according BIS Shrapnel's Residential Property Prospects report, which looked at figures compiled by the country's Real Estate Institute.
The report projects that average residential prices in nearly all capital cities will increase by between 11% and 19% by 2012, although when adjusted for inflation, the actual level of price escalation will approximately halve, in percentage terms.
The report says that the greatest Australia property price growth is expected to recorded in Sydney, Adelaide and Melbourne, where average values are expected to grow by around 19%, this is followed by Brisbane (+16%), Perth (+12%), and Darwin (+11%).