Brazil property demand soars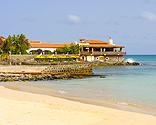 16 July 2009
Brazil's federal savings bank reports that the volume of Brazil property mortgage applications submitted escalated in Q1 2009.
Data released by Caxia Economico Federal (CEF) shows that there was a 75% increase in the number of people looking to secure mortgage finance in order to buy a property in Brazil in Q1.
Talking to Brazilian news Estado, Jorge Hereda, a director at CEF, said that the bank's credit portfolio had topped £5.3bn.
CEF holds a huge share of the local mortgage market and while the Brazil property credit market remains relatively undeveloped, suggesting that the sector could grow rapidly over the next few years.
Brazil has one of the fastest growing economies and property markets in the world.