Luxurious Qatar property development unveiled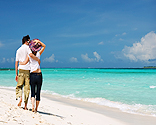 6 July 2009 
Prominent Qatar property developer, Alfardan Properties, has unveiled plans for its premier residential seaside scheme, One Porto Arabia, in Doha.
The contemporaray tower offers a wide range of residential units and is the first available waterfront residence at the beginning of Qatar's most exclusive marina location, The Pearl Island.
Alfardan Properties says that it is already witnessing high demand for homes within the marina project, which will featue a selection of one to three bedroom apartments, one to four bedroom townhouses and duplex units.
With a range of lavish amenities and recreational features, the bespoke residences will aim to redefine chic living in Doha.